At Gatetoall we are highly certified and has in-depth knowledge of best-in-class OEMs and ISVs, giving us the flexibility to specify the best technology to drive business initiatives. We provide assessment, project management, implementation and residency services that support our delivery of Data Center Modernization/Analytics, Public Cloud & Hybrid Cloud, New & Existing data environment, End User Experience & Mobility & Applications solutions.
Our Approach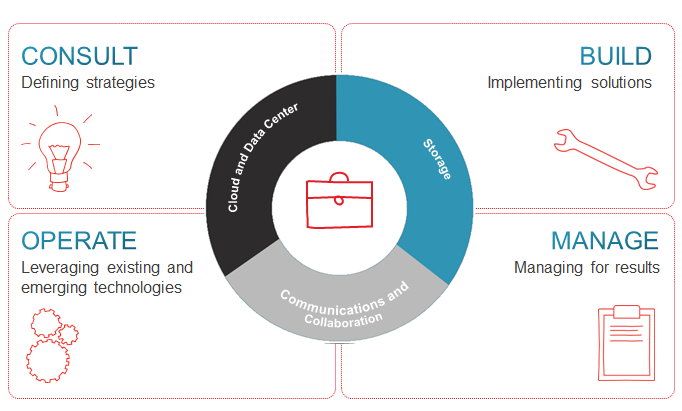 Solution Portfolio:
Efficient, secure, and cost-effective environments
Faster implementation to realize goals sooner.
Pitfall avoidance through well-defined processes.
Fit for Purpose" hardware and software solutions—no one-size-fits-all.
Experience and expertise with easy access to specialized skills
Proactive support with post-implementation monitoring and management.
Application Approach